Cold Laser Therapy for Tissue Repair and Inflammation
- Wednesday, August 24, 2022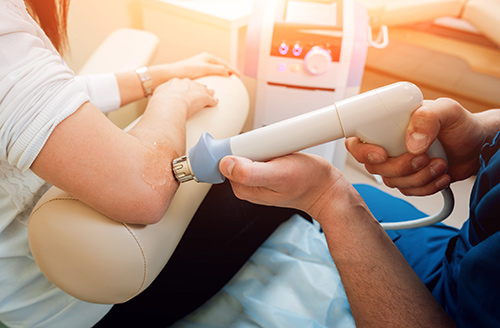 Cold Laser Therapy works in a variety of ways and is widely used across the globe to relieve pain. The main uses for cold laser therapy are tissue repair and relief from pain and inflammation. It is also considered a superb treatment for headaches. It works wonders as the low-intensity laser therapy stimulates healing while using the low levels of light. With cold laser therapy, it gives a light of hope.
Cold laser therapy is a noninvasive and painless procedure. However, it has to be performed under the care of a certified chiropractor. It does not require medication or other preparation either.
During this treatment, the low-level light applied is of different wavelengths and outputs directly to a targeted area of the body as it absorbs the light. It has no sound and the patient will feel no vibration or heat. Each treatment takes only a few minutes. The red and near-infrared light gives out a reaction and the damaged cells respond with a physiological reaction that incites more regeneration.
There are various ways where cold laser therapy stimulates healing while using low levels of light. Like minor injuries and sprains. It helps reduce swelling and promote healing of the joints and soft tissue and a lot more.
Cold laser therapy is gaining popularity seeing the potential it gives which is virtually limitless. It has been studied and it is expected to treat a variety of ailments and conditions like brain injury, spinal cord injury, etc. It is considered safe and is approved by the Food and Drug Administration (FDA) for a number of conditions.
For more tips on Cold Laser Therapy, contact Stinson Chiropractic Center.