Sports Injury
---
Expertly treating pain in the Lexington, KY area
Hi, my name is Dr Jeffrey Stinson. I am a chiropractor who specializes in sports injuries because I have been a lifelong athlete. I've been a runner and soccer player and I've sustained many sports injuries. I've had a hamstring pull, torn tendon, calf, knee and shoulder injuries. I've had pretty much any kind of sports injury there is.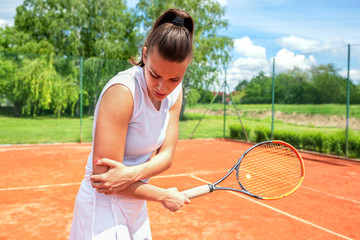 As an athlete, you try to get back to the sports you love. With that in mind, I have taken it upon myself to get thoroughly educated on how to heal sports injuries. First, recognize these injuries. Second, figure out the best and fastest method to heal those injuries. One of the techniques that we employ here is laser therapy. We use laser therapy to target the ligaments, tendons, muscles and joints which are the tissues that get injured during sports.
We also use therapy balls for balance. Once of my favorite is the BOSU balance trainer. It is used in rehab to help injuries of the ankle knee. If you have a sports injury, new or old, I can help you. I've taken care of injuries that were brand new, as well as injuries 16 years old. I have taken care of many different injuries such as:
Ankle Sprain
Knee Sprain
Shoulder Sprain
Rib Sprain
Hip Sprain
IT Band Syndrome
So if you have any sports related injury, feel free to call me and get a consultation. It might be an easy fix, it might be a medium fix, or it might be something that you need surgery for. We won't know until you come in and see if I can help you.
Call or Text Us: (859) 908-1279
Email: stinsonchiropractic@gmail.com