Spinal Decompression
---
Expertly treating pain in the Lexington, KY area
A relatively new chiropractic treatment, spinal decompression therapy has become an advanced, non-surgical tool in treating arm, leg, neck, and back pain associated with herniated and degenerative spinal disc disease.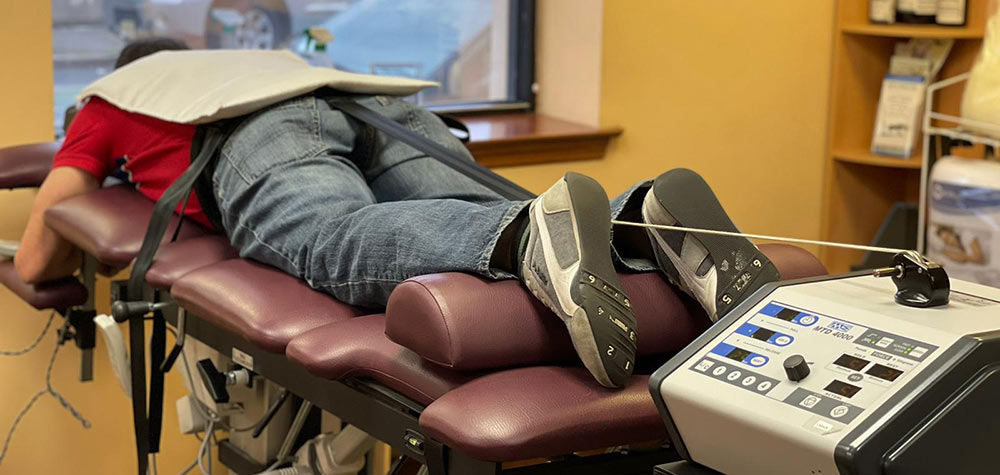 Whereas more traditional treatments can include drugs, difficult exercises, and even surgery, spinal decompression treatment at Stinson Chiropractic Center in Lexington, Kentucky is a non-invasive alternative designed to produce results.
What are the benefits of Spinal Decompression?
Spinal decompression therapy has been proven effective in treating a wide array of conditions, including sciatica, herniated discs, and more. Whether your pain is chronic or intermittent, we'll work with you to develop a treatment plan for long-term relief. And when you come to Stinson Chiropractic Center, you'll benefit from our:
Convenient office hours
Easy appointment scheduling
Kind, caring staff
If you believe you could benefit from high-quality care, consider getting treatment from the staff at Stinson Chiropractic Center. Our dedicated staff will be pleased to answer your questions today. We can also help you schedule a time to visit our Lexington office.
Call or Text Us: (859) 908-1279
Email: stinsonchiropractic@gmail.com