Back Pain Treatment
---
Expertly treating pain in the Lexington, KY area
Back pain, particularly in the lower back, is a common reason why people seek health care. Anything from an injury to obesity to serious degenerative conditions can cause chronic lower back pain. If you're a resident of Lexington and are suffering from back pain, the innovative medical treatments from Stinson Chiropractic Center may work to relieve your condition and help you enjoy an improved quality of life.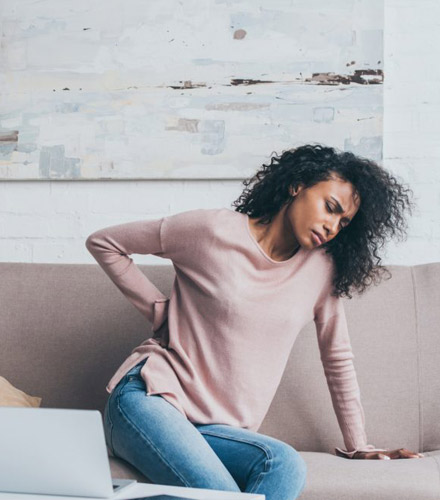 Medication - Cure or Cover Up?
You've probably seen advertisements for drugs that mask the underlying causes of lower back discomfort or pain. People who see these advertisements unknowingly think that taking an over the counter medication is going to solve their problem. Sadly, many people harm their liver and kidneys with prolonged usage of certain medications. We treat the pain at the source, and don't just cover it up with medications.
Examination and Consultation
If you suffer from chronic pain, we invite you to come to our conveniently located office at 715 Shaker Drive, Suite 50, Lexington, KY for a full examination and consultation. We'll take the time to evaluate your condition, determine the cause of your pain, and develop an innovative medical treatment plan designed to help you feel better. You may benefit from a lower back adjustment, which can offer great results, and help you feel better fast. For ongoing relief, we have diagnostic tools and instruments which aid in the implementation of your treatment, providing lasting results.
And when you come to Stinson Chiropractic Center, you'll benefit from our:
Helpful, attentive office staff
Flexible hours and appointments
State of the art technology
Dedicated approach to physical medicine and care
You don't have to suffer from a back injury or chronic pain when customized medical treatment therapies from Stinson Chiropractic Center may be able to help. Call us at 859-908-1279 to schedule your visit.
If you believe you could benefit from high-quality care, consider getting treatment from the staff at Stinson Chiropractic Center. Our dedicated staff will be pleased to answer your questions today. We can also help you schedule a time to visit our Lexington office.
Call or Text Us: (859) 908-1279
Email: stinsonchiropractic@gmail.com