Neck/Back Pain Treatment
---
Expertly treating pain in the Lexington, KY area
What usually causes neck & back pain?
Pain along the spinal column in your neck or back is usually caused by subluxations, or misalignments of your vertebrae. A small misalignment can cause pain by putting pressure on the nerves. Left untreated, these subluxations can cause muscle spasms and increasing pain. Chiropractic adjustments properly align your vertebrae so that pressure on joints and nerves is released. It is a direct treatment for the cause of the pain, not a temporary relief like pain relievers or massage.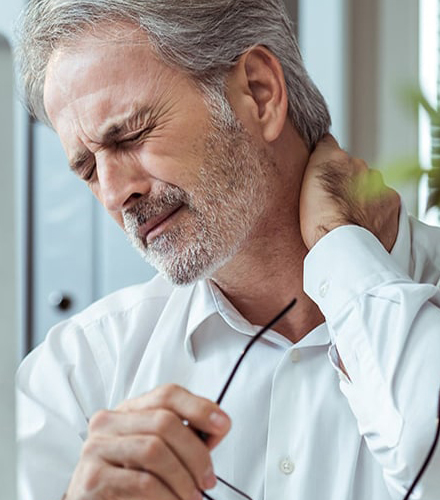 Our Approach To Treating Neck & Back Pain
We will perform exams to locate the source of your pain and will ask you questions about your current symptoms and remedies you may have already tried. For example:
When did the pain start?
What have you done for your pain?
Does the pain radiate or travel to other parts of your body?
Does anything reduce the pain or make it worse?
If you believe you could benefit from high-quality care, consider getting treatment from the staff at Stinson Chiropractic Center. Our dedicated staff will be pleased to answer your questions today. We can also help you schedule a time to visit our Lexington office.
Call or Text Us: (859) 908-1279
Email: stinsonchiropractic@gmail.com