Free Basketball Bootcamp Sunday, Oct 9 – Transylvania Univ's Beck Center
- Monday, October 03, 2022
Hello everyone and welcome back to our Lexington's Stinson Chiropractic Center blog! We are proud to dedicate this post to announcing that Stinson Chiropractic is teaming with two celebrated sports development experts to provide you and your developing round-ball children to get free basketball skills training this coming Sunday. Check out the flyer below for details!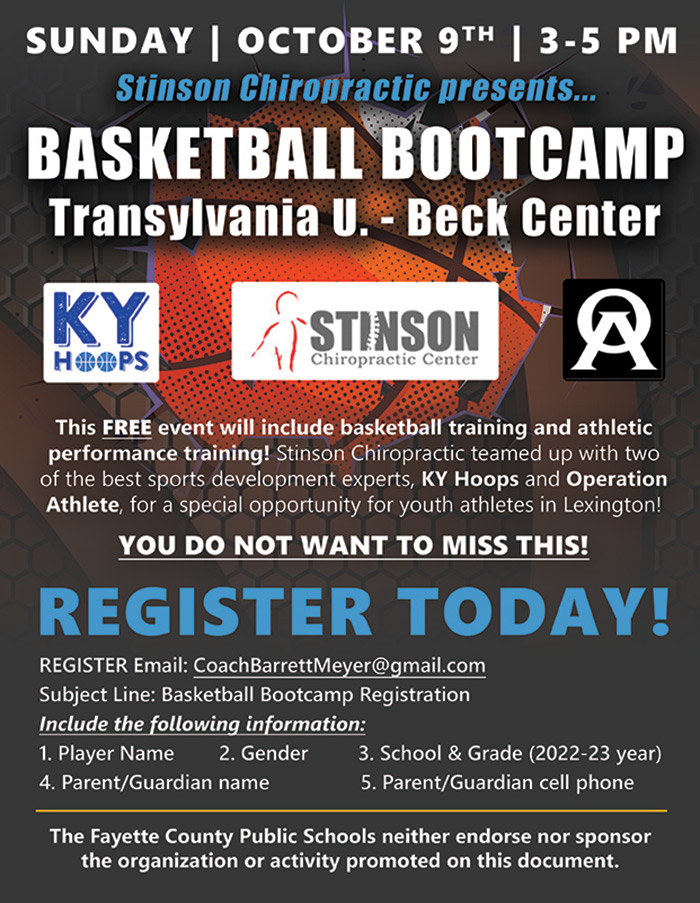 Why are we co-sponsors of this free event? We provide chiropractic treatment for sports injury to an extremely high volume of Lexington youth. We treat a wide assortment of sports-related pain that could have been avoided! We carry a professional and moral obligation to do utmost best to help all of you avoid sports-related injuries.
We want you to know that when you and your child attend Sunday's event, you will get a strategic mix of both basketball skills development along with mentoring in depth regarding how to keep those young bodies healthy and productive. This is a superb opportunity that you don't want to miss!
Questions? Contact Stinson Chiropractic Care here in Lexington anytime!