Chiropractic Adjustment: Spinal Improvement That Just Feels Good
- Friday, September 15, 2023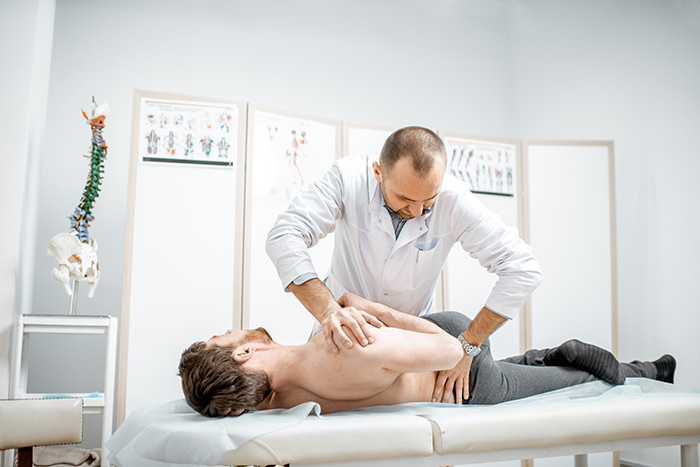 Chiropractic adjustment returns the neck and spine to their more natural state thus improving overall wellness. Your flexibility and range of motion improves. Inflammation is reduced, and thus, the treatment just feels good. But chiropractic adjustments go beyond the spine. Thumbs, toes, wrists & shoulders need care. If it is a joint, it should move well and it is the job of the chiropractor to restore the natural joint motion.
Extremity adjustment is very important since it is a gentle manipulation that realigns then restores proper function to areas that are not a part of the spine like ankle, wrist, shoulder, knee, ribs, feet, fingers, etc. All of these are joints that will be evaluated and treated by your chiropractor. It is very helpful because your body needs to function as a whole and when it is not, other areas need to compensate. Normally, when joints lose motion, they begin to break down and over time this will cause the tissue around the joint to over stretch causing weakening of the adjacent muscles. Joints will get 'stuck' even in your leg at times. Aligning the joints will help restore normal strength and proper function and help decrease further wear and tear on the joint. Misalignments in the spine and extremities are especially important to correct for jobs that require physical labor or if you are a weekend warrior wanting to keep doing what you love. Extremity adjustment contributes to the whole-body approach.
Chiropractors in Stinson Chiropractic Care properly adjust extremities and will be a great complement to your regular adjustments. Give yourself the love you deserve. If you have pain in any of your extremities, schedule an appointment and see how they will help. The comfort is priceless!
To learn more about chiropractic care, contact Stinson Chiropractic Center.